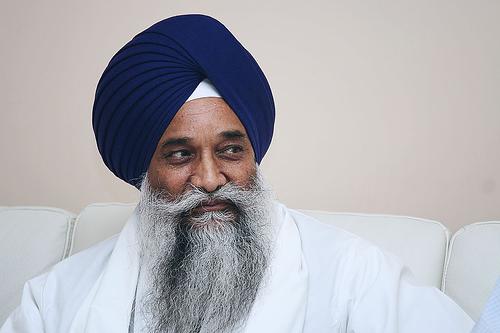 Amritsar, Punjab: The Akal Takht, the highest temporal seat of Sikhs, Wednesday directed the Shiromani Gurdwara Parbandhak Committee (SGPC) to send a team to Austrian capital Vienna to probe the shootout at a shrine there that left a leader of Dera Sach Khand sect dead in May this year.
The decision to ask the SGPC, the mini-parliament of Sikh religion, to send a probe team to Vienna was taken at a meeting of head priests of all five Sikh 'takhts' (seats) held at the Golden Temple complex here Wednesday.
"We have asked the SGPC to probe the shootout in Vienna to find if any innocent people were being framed in the incident," Akal Takht chief Gurbachan Singh told IANS.
Singh said that the SGPC has been asked to send the team and get the report soon.
Radical Sikh group Dal Khalsa Tuesday demanded that the Akal Takht and the SGPC send a joint fact-finding team to Vienna to probe the May shootout at a gurdwara there.
"It is good that they are sending a team to probe the incident," Dal Khalsa spokesperson Kanwarpal Singh told IANS.
Sect leader Sant Rama Nand, 57, the second-in-command of the Dera Sach Khand sect, whose members are followers of the 14th-century preacher, Guru Ravidass and are mainly low-caste Sikhs, was killed in the violent shootout by some Sikh men.
The attack had left at least 16 other people injured. A few Sikh youths were arrested by the Austrian police following the attack.
Sect head, Niranjan Dass, 68, was also injured in the attack.
The sect is headquartered at Ballan, 15 km from Jalandhar city.
Certain sections of the Sikh community were upset that the sect leaders were sitting at a level higher than the Sikh holy scripture, Guru Granth Sahib, at gurdwaras of the sect. This led to the attack in Vienna.
Widespread violence erupted in Punjab following a bloody clash in the Vienna gurdwara.
Source: IANS