Sikh Museum Initiative to create an online museum
Objects will be 3d modelled from public and private collections
People will be trained up in digital skills
The objects will be seen using virtual reality googles
Online Sikh Museum project
The Sikh Museum Initiative in the UK have been working on cataloging Sikh relics and artefacts in the UK. They have undertaken a number of exhibitions including an important one on the Anglo Sikh Wars in 2017. On Friday 11th May at the launch of the Contemporary Sikh Art exhibition the project they also discussed plans to create the first Sikh online museum.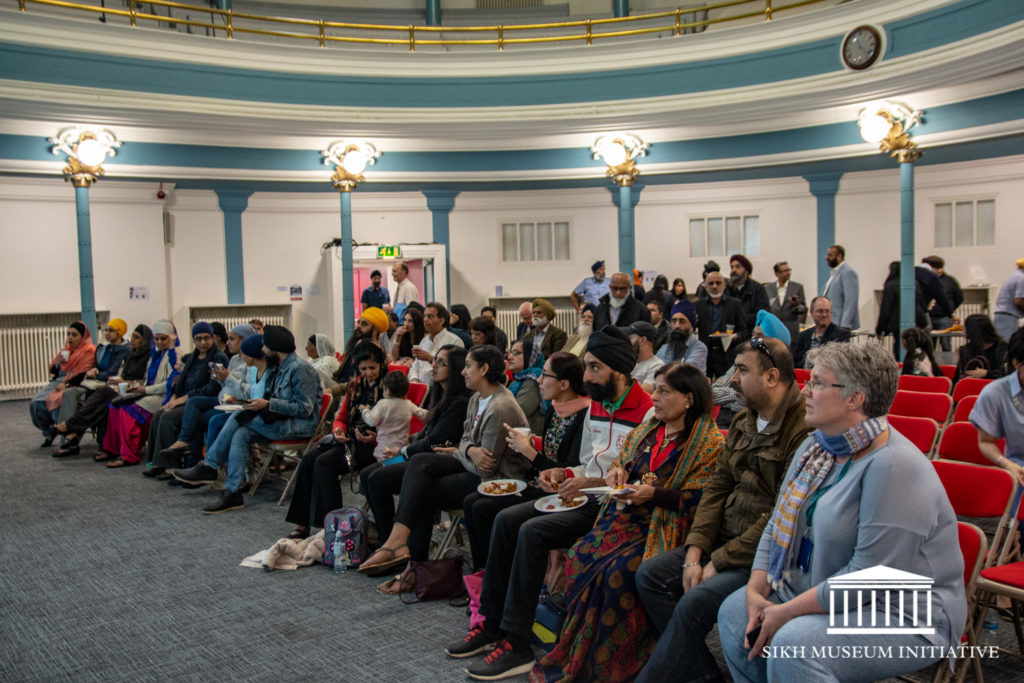 Launch of the Contemporary Sikh Art Exhibition and online Sikh Museum Project
The Sikh Museum Initiative will showcase the development of the world's first Online Sikh Museum after  being awarded a National Lottery grant to create three-dimensional models of unseen artefacts and objects. Supported through the Heritage Lottery Fund (HLF), the project will also involve training members of the public in how to use new technology and showcasing Sikh relics and artefacts through the use of virtual reality headsets.
The 3d modelled Ko-hi-noor diamond being explored on a touch screen monitor.
Commenting ahead of the exhibition launch of this exciting new project and exhibition, Head of the Sikh Museum Initiative, Gurinder Singh Mann, said:
"This unique exhibition gives exposure to many talented artists who want to showcase Sikh themes that range from the religious to the abstract. It will also provide a platform to showcase our unique Online Sikh Museum which will create an online resource of Sikh history and artefacts, some of which have never been seen before in public, for all to see and experience through the use of the latest technological advances.
"We would encourage everyone to come along to the exhibition – there will be something for everyone, young and old and for all backgrounds, including a series of lectures by experts and a range of activities for families."
Jonathan Platt, Head of Heritage Lottery Fund said: "I'm thrilled that we have been able to support this innovative project, which will preserve and showcase objects that illustrate the links between Sikh and UK culture. With the support of National Lottery funding, this project will promote a better understanding of both cultures and our shared history."
The Sikh Museum Initiative has previously 3d modelled the Koh-i-noor diamond as well as the Charaina (Breastplate of Guru Gobind Singh) as well as a number of other objects. The creation of the Anglo Sikh Virtual Museum will involve the team working with UK museums and private collectors to achieve this important project.
The Contemporary Sikh Art exhibition will run from 12th May to 31st July 2018 at the Leicester Adult Education College, Belvoir Street, Leicester, LE1 6QL.
More information at www.sikhmuseum.org.uk and www.artsikh.com
If would like to support this project then contact the Sikh Museum Initiative.