Work in Progress – 3D Charaina interactive of Guru Gobind Singh
Commemorating the 350th Birth anniversary of Guru Gobind Singh ji with Taran3D
Following on from our initial release in April 2016 of the Akal Ustat plate in 3d, the team have been working hard to recreate all four breastplates which were worn by Guru Gobind Singh at the battle of Bhangani on September 18th 1686, where the Guru defended the Sikh dharam against the forces of the hill rajas.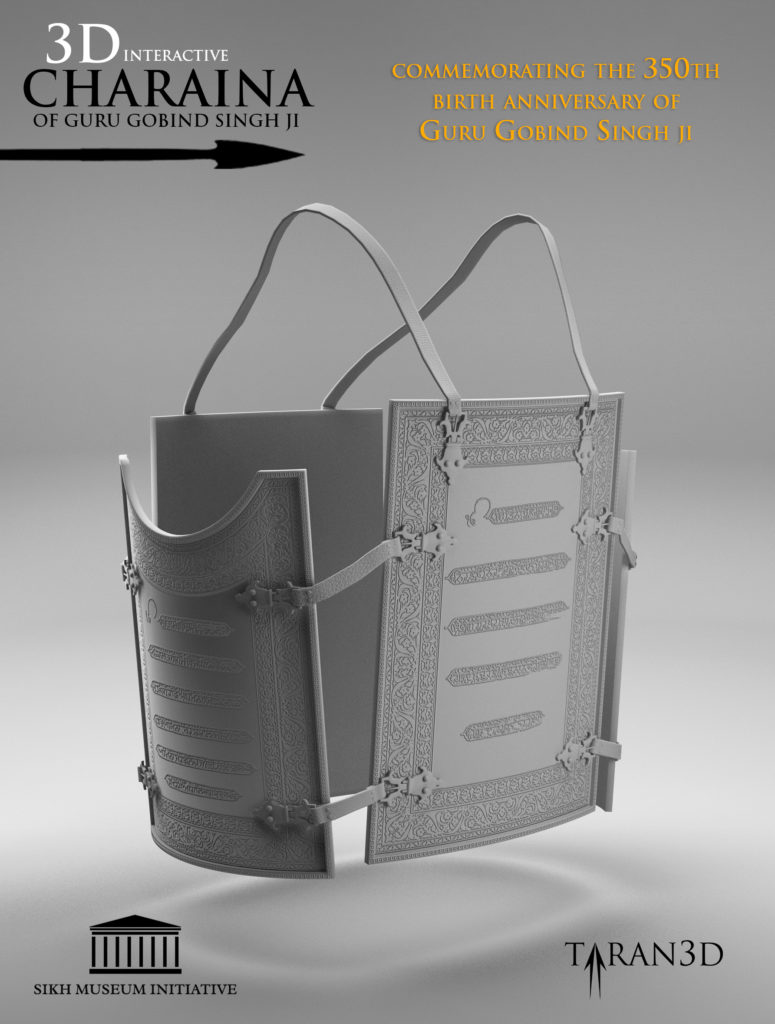 Many of the plates in their present state have suffered damage in battle as well as decay over time. The work has taken many hours which has involved mapping every aspect of the plates. Each plate has painstakingly been recreated keeping in mind the koftgari design. The original plates were decorated in gold. The Gurbani on each plate has also been recreated ensuring it is now fully readable.
More to follow in the coming weeks.
Please visit www.taran3d.com and http://www.sikhmuseum.org.uk/guru-gobind-singhs-armour/