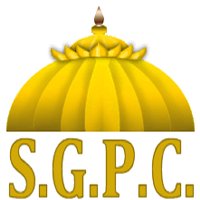 Chandigarh, Punjab: All anti-Shiromani Akali Dal (Badal) forces that had put their brains and brawn together for a change in the top leadership of the Sikh parliament in the probable year of election to its general house find their efforts decimated by unabated majority loyalty to the ruling group. Though the opposition had a limited success in preventing unanimity in elections, it could not come anywhere near displacing any of the Badal Dal loyalists from any of the positions in the executive committee of the SGPC that is elected every November.
While the ruling Shiromani Akali Dal (Badal) has every reason to be pleased both with the appointment of Justice Harphool Singh Brar as Chief Gurdwara Election Commissioners as well as the results of the November 25 executive board elections, the Opposition comprising Shiromani Akali Dal (Longowal), Shiromani Akali Dal (Amritsar) with the under cover support of the Delhi Sikh Gurdwara Management Committee has been left thinking of new strategies that it may have to adopt for the general house elections next year.
Separate committee for managing historic gurdwaras in Haryana, summoning of former Jathedar of Akal Takht Ragi Darshan Singh for his alleged objectionable remarks against Guru Gobind Singh and punishment to Jagdish Singh Jhinda for an attempted forcible occupation of a historic gurdwara in Kurukshetra had been the issues before the Sikh clergy before the executive committee elections were called. In between, appointment of Justice Verma as the Chief Election Commissioner for Gurdwara elections also took the centre stage and the ruling SAD (Badal) opposed it.
Justice Verma quit and the Union government relented and named Justice Brar, a Sikh, as the new Chief Election Commissioner. Elections to the general house of the SGPC are already due.
Manjit Singh Calcutta, a former General Secretary of the SGPC and currently a nominated member, has challenged participation of a political party in the elections of a religious body. Hardcore supporters of former Punjab Chief Minister and now Governor of Tamil Nadu Surjit Singh Barnala are also active. They have already declared their intentions to contest the general house elections independently. They have moral support of the DSGMC chief, Paramjit Singh Sarna, and his loyalists.
SAD (Amritsar) and other organisations, too, have made their intentions clear by demanding holding of elections early and contesting them against the ruling SAD (Badal).