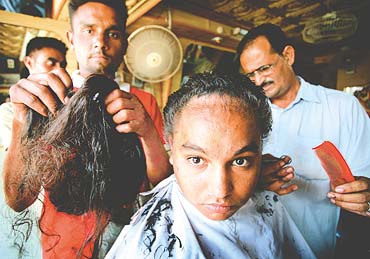 Chandigarh, Punjab: Patits in the false mask of "Sehajdhari Sikh Federation" decided that they will join hand with Congress for the upcoming assembly polls to be held in the state on January 30. The formal announcement in this regard was expected anytime.
In the event of this, the Sehajdahri Sikh Party will withdraw its candidates from the contest. This would be great boost to Congress as they play important role in turning the electoral outcome in the state in favour of a particular party. In the previous assembly elections held in 2007, the Sehajdhari Sikhs had voted in favour of SAD-BJP combine with the Badals promising them to nominate their representatives in the SGPC.
He said that there are 70 lakh Patits who will definitely display their strength and vote against the Badals to express their anger of not allowing them to vote during SGPC election.