Revisiting the Sikh Empire Event by the Sikh Museum Initiative
16th March 2022
Leicester Museum and Art Gallery, Leicester
On the 16th of March 2022, Leicester was the location of a great evening exploring the history and heritage of the Sikh Empire. The packed-out event was a Q and A was with authors and historians: Peter Bance and Gurinder Singh Mann. Peter Bance has spent many years uncovering material related to the history of the Maharajah Duleep Singh family. Gurinder Singh Mann has worked on various aspects of Sikh history.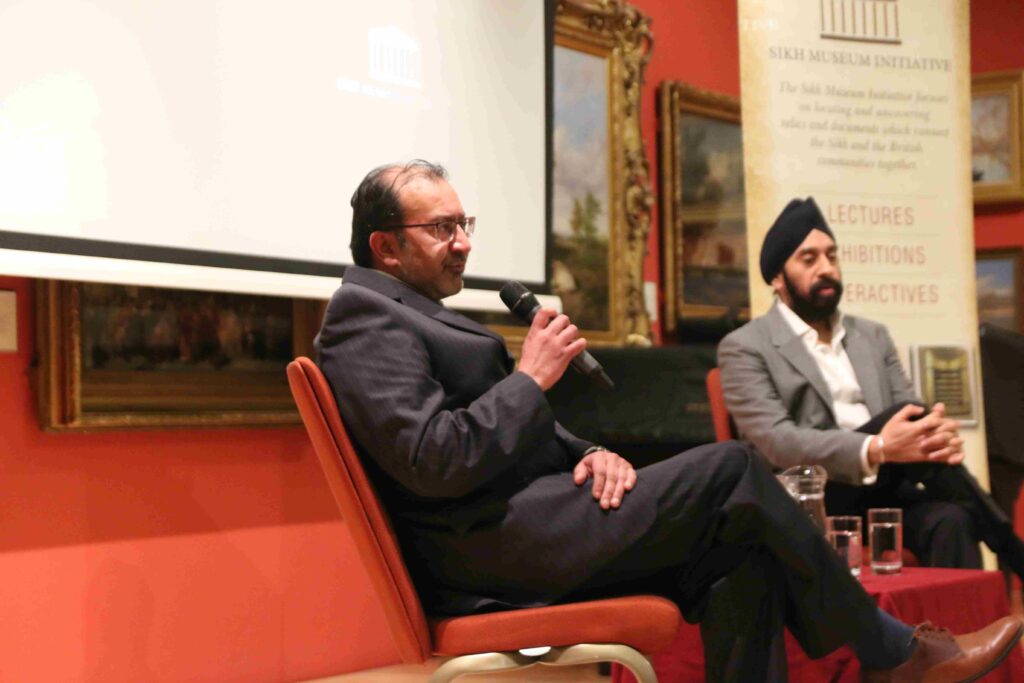 The evening was hosted by Sikh Museum Initiative's Kartar Singh who gave an introduction on the importance of Maharajah's Ranjit Singh's Sikh Empire. This was followed by a few words by Deputy City Mayor of Leicester City Council -Councillor Piara Singh Clair M.B.E who explained how the Sikh Empire was shaped.
The Q and A considered various aspects of Sikh history. Gurinder gave the foundation of the Sikh Misl, whilst Peter explained the rise of the Sukerchakia Misl. Both authors explained how the Sikh Empire was shaped focussing not just on the military aspects but also on the renaissance in the arts. Another aspect that has been neglected and underrepresented within Sikh history is the role of Sikh women. Gurinder stated that during the Misl period the wives of leaders were great administrators as well as military leaders citing the names of Sahib Kaur and Sada Kaur. Whilst Peter explained that without the role of women like Sada Kaur the early conquest of Ranjit Singh may not have been possible.
The collapse of the Sikh Empire and the Anglo-Sikh Wars were also discussed. This all led to the annexation of Punjab by the East India Company. The deposing of Maharani Jindan Kaur was a key factor at this time. The conversion of Maharajah Duleep Singh was detailed by Peter. The life of Duleep Singh in Thetford was analysed. The burial of Duleep Singh is considered problematic and how this is viewed in modern times. Various views on this area were exchanged with the participants. The family of Duleep Singh was also discussed including Sophia Duleep Singh and Bamba Sutherland and their relationship with their ancestry. Gurinder cited the amazement of injured Sikh soldiers on seeing Princess Sophia Duleep tending to them in Brighton, whilst Peter explained how the different Ruling families of Punjab met with Bamba.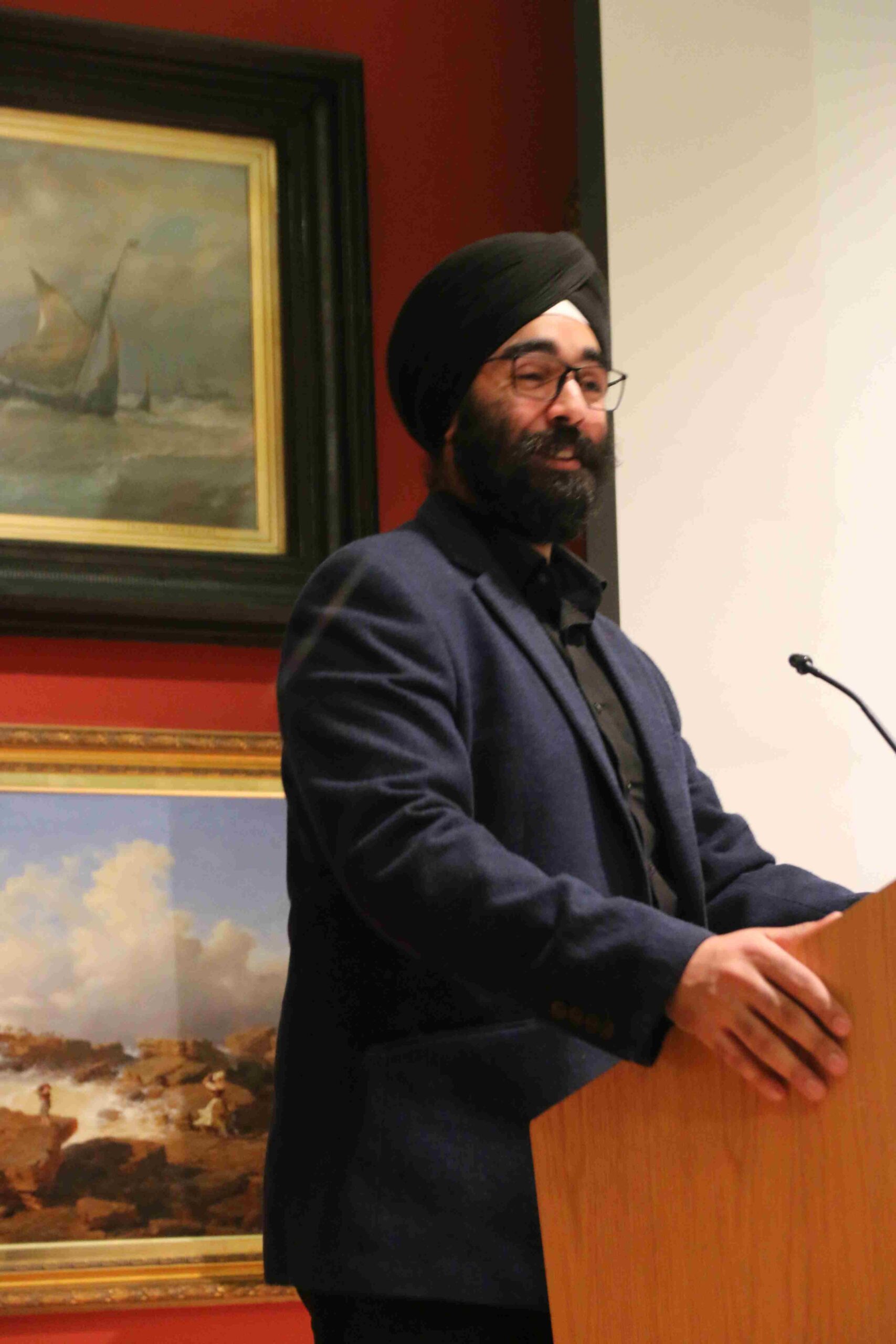 All in all, it was a great evening where people came from across the country to hear the views of the authors. Several rare letters and photos from the Peter Bance collection were on view. The Sikh Museum Initiative " Anglo Sikh Virtual Museum" was showcased by Taranjit Singh (Taran3d) on the digital touchscreens and Virtual Reality headsets. Copies of the books by the authors were available to the participants. This included The British and the Sikhs and Sovereign, Squire and Rebel: Maharajah Duleep Singh and the Heirs of a Lost Kingdom.
Visit the Sikh Museum Initiative website