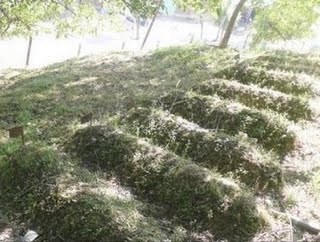 Kashmir: Nearly 2,600 bodies have been discovered in single, unmarked graves and in mass graves throughout mountainous Indian-controlled Kashmir, a human rights group said Wednesday. Researchers from the International People's Tribunal on Human Rights and Justice, a rights group in Indian-held Kashmir, said they found the graves during a three-year survey that concluded last month. "We're not saying who is in each grave," said Angna Chatterji, one of the members of the rights group. "But we're saying these are unnamed graves and it's imperative to investigate the issue by an independent international body."
The graves were found in cemeteries in 18 villages close to the Line of Control, the military control line dividing Kashmir between India and Pakistan, according to the Association of Parents of Disappeared Persons (APDP), an independent group in Kashmir.
"Amnesty International urges the Government of India to launch urgent investigations into hundreds of unidentified graves discovered since 2006 in Jammu and Kashmir," a statement from Amnesty International said.
The APDP estimates around 10,000 people went missing — presumed kidnapped and murdered by security forces — during the nearly two-decade-old separatist revolt in Kashmir, and says many of the missing could have ended up in these unmarked graves.
"The grave sites are believed to contain the remains of victims of unlawful killings, enforced disappearances, torture and other abuses which occurred in the context of armed conflict persisting in the state since 1989," Amnesty's statement added.
Indian authorities have denied the allegations, saying such reports were intended to malign Indian security forces. According to authorities, separatist militants have kidnapped and murdered people.
Amnesty's appeal came after Kashmir's main separatist alliance, All Parties Hurriyat Conference, urged the group to help identify the human remains in the unmarked graves.
On Monday, at least 200 demonstrators led by senior leaders of Hurriyat held a sit-down protest in Srinagar, the summer capital of Kashmir, against what they called gross human rights violations by security forces.
The protestors carried placards reading "Stop human rights violations" and pictures of "missing persons".
In the past, Indian security forces have been accused of murdering innocent civilians in staged gun battles and passing them off as separatist militants to earn rewards and promotions.
Last year, authorities charged more than a dozen policemen and soldiers with killing at least two civilians in fake gun battles and claiming they were militants.
The killings triggered widespread protests across Kashmir.
Officials say more than 43,000 people have been killed in Kashmir since a separatist revolt against New Delhi's rule broke out in 1989. Human rights groups put the toll at about 60,000 dead or missing.
Source: Reuters & New York Times