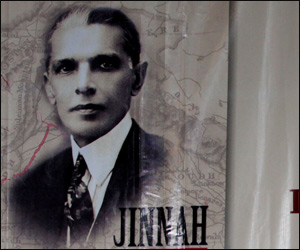 Gandhinagar, Gujrat: The Gujarat High Court on Friday set aside Modi government's order to ban Jaswant Singh's book on Mohammad Ali Jinnah, saying that the notification by the authorities falls short of the requirements of the provisions of the law under which it was issued.
The state government had issued a notification under section 95 of the CrPC on August 19 banning Singh's book 'Jinnah – India, Partition, Independence' on the ground that it was against "national interest" and the contents were "misleading".
The three-member bench headed by Chief Justice K S Radhakrishnan also said that the ban was a serious intrusion on fundamental rights of the citizens.
At the same time, the court said there is no restriction on the state government if it wants to come out with fresh notification.
In its order, the court said that the notification fails to mention the grounds on which the book should be banned. It also said that the notification is silent on how the reading of the book will affect tranquillity of the state.
Source: TOI