Haryana, India: Certian media reports have suggested that Justice T. K. Garg commission has taken serious note of the encroachments over the site of Village Hondh Chillar, a Sikh village in Haryana that was totally destroyed during the Hondh massacre which left half of the Sikh residents of the village massacred.
"Taking a serious view of the encroachments, Justice retd TK Garg commission that visited site of carnage in Hond Chillar village in Rewari district on Thursday, directed the district administration to protect the site and maintain status quo at the affect area in the village" reports Times of India (TOI).
It is notable that the Haryana government had set up the one-member inquiry commission, after 27 years of the massacre, in March 2011 to probe the incident in which 32 Sikhs were burnt alive and their houses were set afire by a mob during the during an incident of Genocidal violance against the Sikhs in November 1984.
The carnage site was rediscovered by a Sikh engineer named Manvinder Singh Giaspura in January 2011, about 27 years after the incident took place.
As per media reports Rewari, Haryana deputy commissioner C. G. Rajnikanthan informed on July 26, 2012 that that Justice Garg had directed the administration to ensure that the site is no longer tempered as it would be crucial evidence during the inquiry into the incident.
It is notable that a FIR of the Hondh Massacre was registered in November 1984 by Haryana police but it was never investigated during past 28 years.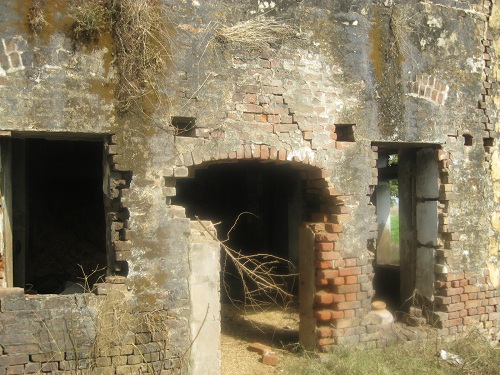 Ranjit Singh, a Rewari-based advocate, who is counsel on behalf of the victims informed that the Garg commission had come for the physical verification of the carnage site.
Swaroop Singh (70), carnage survivor who is living in Rewari recalled that a large number of persons had entered the village in a tempo and a bus and started butchering and setting afire their people.
Jastice Garg, a retired high court judge, directed the public works department to assess the loss of property in the village and provide the estimated loss at the current value. The commission is set to frame issue on July 31.
Manwinder Singh Giaspur, member of the seven member "Hond Chillar coordination committee" informed that they had demanded to the commission that the many victims were thrown in a well in the village by the mob after killing them and their skeleton remains be extracted out of the well and sent for forensic examination to ascertain how they were killed.
"We have also urged Justice Garg to visit other sites of such carnage in Gurgaon and Pataudi towns where the Sikhs were also killed by the mob during the riots" Giaspura informed Sikh Siyasat.
It is notable that Garg Commission was initially appointed to inquire into the Hondh Massacre only but recently, after the directions of Punjab and Haryana High Court, it's area was extended also to other sites of carnage – Gurgaon and Pataudi.
Source: Sikh Siyasat