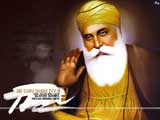 AMRITSAR:PUNJAB, For the first time, Pakistan government will allow Indian Sikh pilgrims to visit four more historical Sikh gurdwaras. These gurdwaras will be opened in November when Sikh pilgrims visit Pakistan to celebrate the birth anniversary of Guru Nanak Dev.
Pakistan government allows Indian Sikh devotees to visit only 16 of the 175 gurdwaras. However, the Sikhs of Pakistan and other countries can visit all the gurdwaras.
The four gurdwaras which will be opened include Gurdwara Janamsthan Bebe Nanaki at Dera Chahal in Lahore, Gurdwara Babe Di Ber in Sialkot, Gurdwara Bhai Joga Singh and Gurdwara Bhai Biba Singh, both in Peshawar.Dera Chahal village, about 35 km from Lahore, is the birth place of Guru Nanak Dev's elder sister Bebe Nanaki.Nankana Sahib Sikh Yatree Jatha president Swaran Singh told TOI that the Pakistan Evacuee Trust Property Board was restoring these gurdwaras for the last one year. The Board has been managing Sikh and Hindu shrines in Pakistan since the partition in 1947.Besdies these four, Indian Sikh pilgrims can visit Gurdwara Sacha Sauda, Gurdwara Dera Sahib, Gurdwara Janamasthan Guru Ram Das, Gurdwara Singh Singhania, Gurdwara Hargobind Sahib and Gurdwaa Mula Khatri, Gurdwara Nankana Sahib, Gurdwara Punja Sahib, Gurdwara Kartarpur Sahib, and Gurdwara Rori Sahib.
Source:TTN